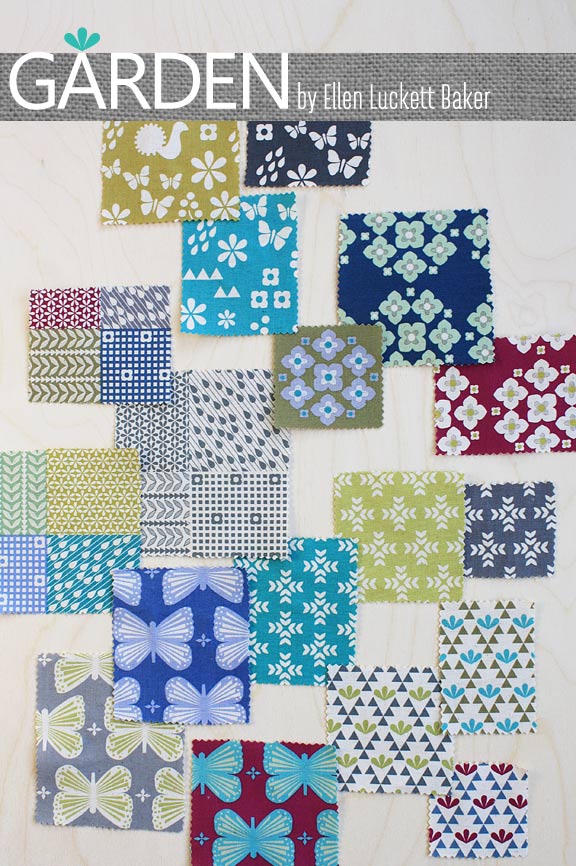 My new Garden collection for Kokka is now available in stores! Right now Pink Chalk Fabrics, Crimson Tate, and Fabricworm all have it in stock. More retailers should be getting shipments soon.
Click on the images below for larger photos of each print.
Triangle Flowers in olive green, gray, and blue.
Hydrangea in plum, blue, and olive green.
Crossed Leaves in gray, chartreuse, and turquoise.
Butterflies in cornflower, plum, and gray.
Cheater Print in pastels, gray, and jewel.
Dutch Garden in mustard, turquoise and charcoal.