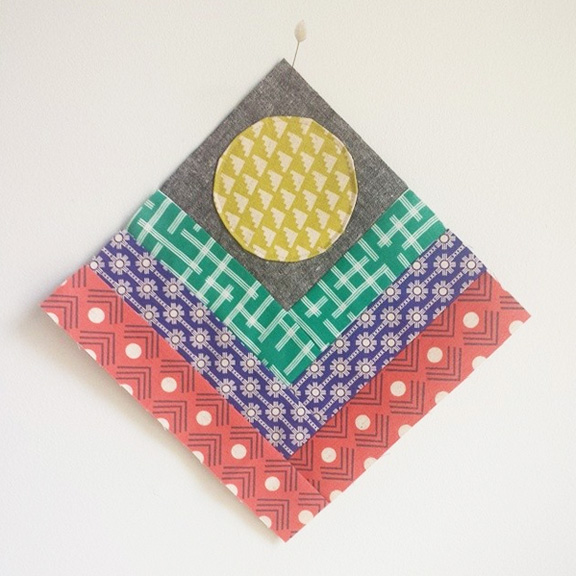 A bit of sewing with my new Framework fabric collection. It's summer, so the best I can do is share Instagram photos. The block above is a log cabin turned 45 degrees with an appliqué circle, echoing the design of the bottom fabric (Corners). And, yes, I mixed double gauze cotton with the linen/cotton blend. You can totally do that! Mixing fabrics creates texture and interest in your quilts.
Below is a storage cube, made basically like a pattern in my book 1, 2, 3 Sew. Quick, easy, and actually useful.
Look for Framework to be available in stores soon!