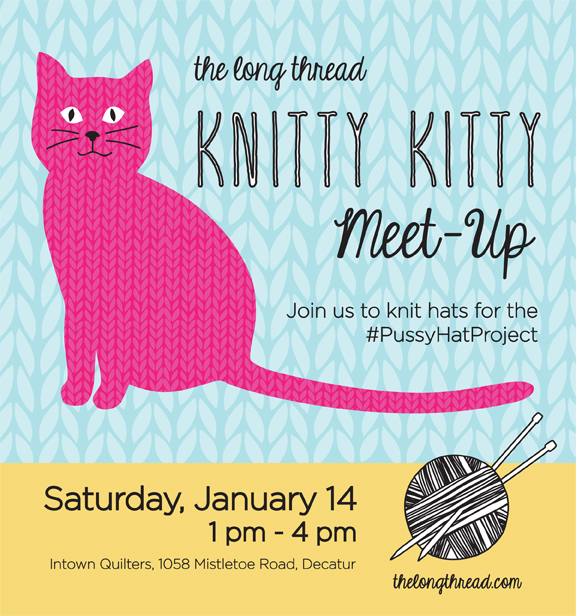 UPDATED! Meetup postponed to Saturday, January 14 (updated image above).
If you live near Atlanta, please join us for a knitting meet-up this Saturday at Intown Quilters in Decatur. We'll be knitting hats for the Pussy Hat Project to wear at the Women's March on Washington on January 21. If you knit, but can't make it to the march, you can knit a hat to pass along. It looks like there will also be a local march here in Atlanta.
We'd love to have you join us at the meet-up even if you don't quite know how to knit. My skills aren't great, but this is a very simple, straightforward pattern. As you can see below, all I can manage is a straight basic knitting stitch, but I'm getting the job done. You can also crochet or sew a hat. You can do it!