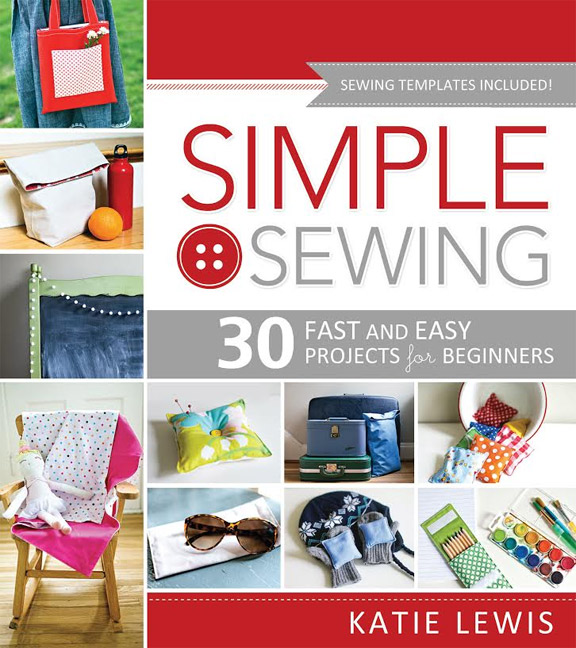 Today I'm participating in the blog hop for Katie Lewis' Simple Sewing: 30 Fast and Easy Projects for Beginners. Katie is a blogger at The Red Kitchen, so be sure to check out her work there.
This book has nice basic projects for those who are just getting started. With clear photos and instructions, the book is a good introduction to sewing with projects that even a novice can complete quickly and successfully. Basics like a tote bag, placemats, a pincushion, pencil case, and bow tie are among the patterns.
I used the instructions for the reversible placemats in the book, but decided to make coasters for holiday gifts. Just a simple 5″ square cut and sewn right sides together with quilt batting. Here I used fabric from my Folk Modern collection for Kokka.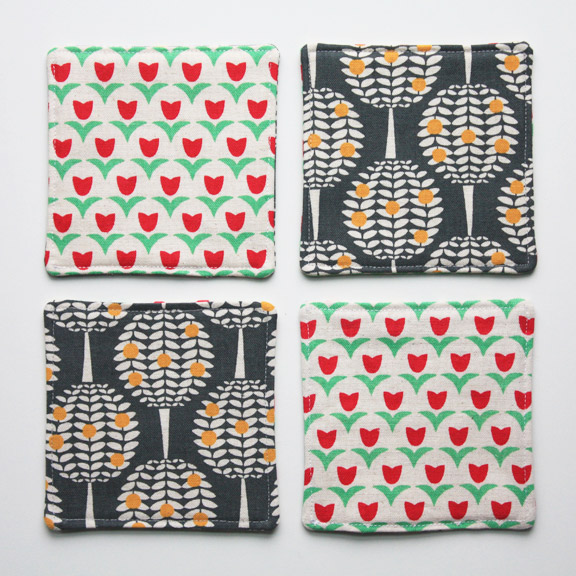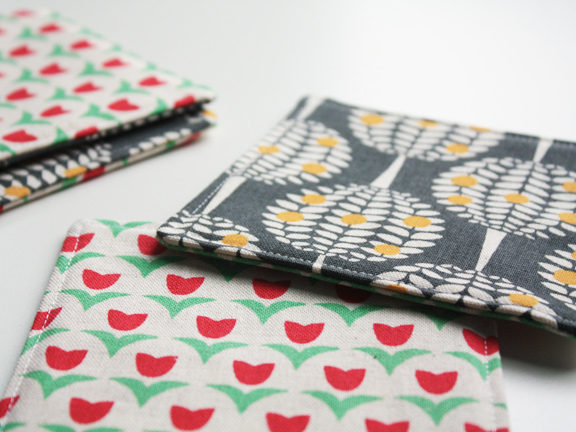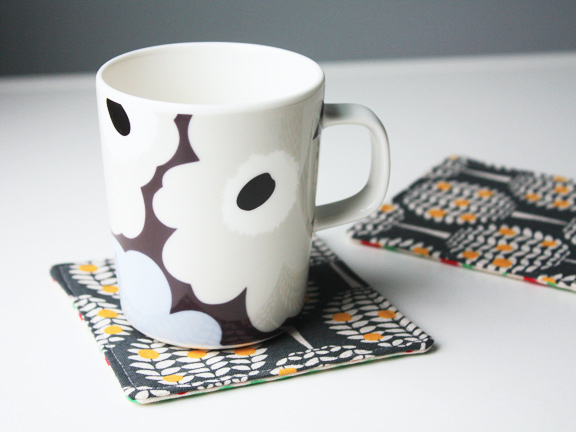 Projects like this are quick and easy, perfect for beginners!