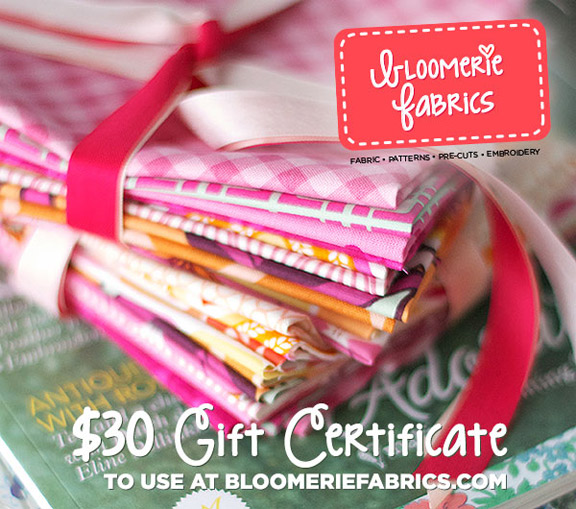 Do you love fabric? Donna from Bloomerie Fabrics is offering a giveaway today! Bloomerie is one of my sponsors and they have a beautiful selection of quilting cottons, supplies and patterns. The giveaway is for a $30 gift certificate that you can use any way you'd like.
To enter, just click over to their site and then leave a comment here to tell me which fabrics are your favorites, and of course we'd love to hear what you're making! This giveaway is open internationally and you can enter until midnight (eastern) on Monday, August 19.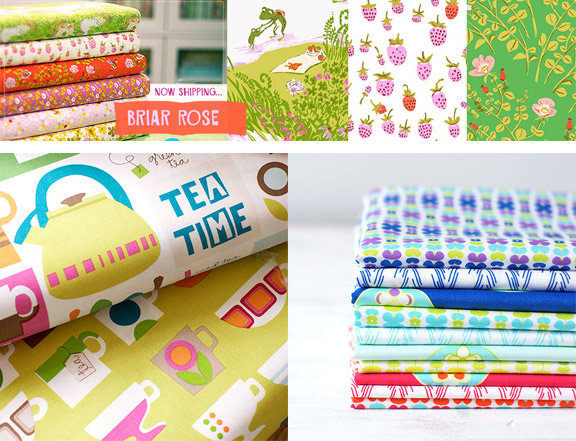 You can visit the Bloomerie blog here and check out the great sale items too. Pictured above are Briar Rose from Heather Ross, Cream and Sugar from Ampersand Design Studio and Color me Retro from Jeni Baker.