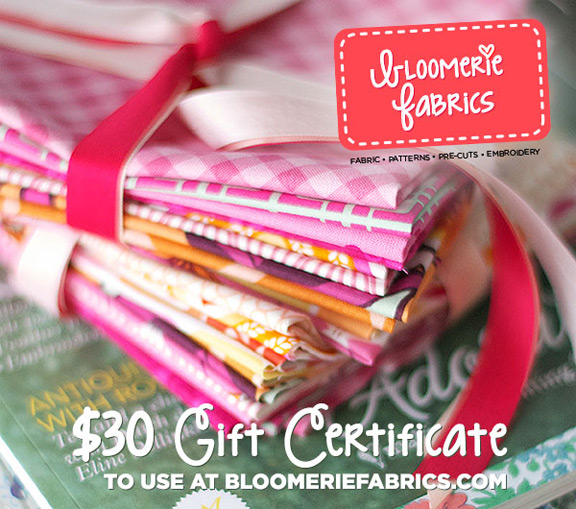 One of my sponsors, Bloomerie Fabrics, is offering a gift certificate today! Simply visit their site and leave a comment about your favorite fabric or collection. Please enter by Sunday night at midnight eastern.
Here are a few of my favorites:

Bunnies from the Critter Patch organic collection by Alyssa Thomas, Koi Scalloped Edge by Rashida Coleman-Hale, and Essex Yarn-Dyed in flax.