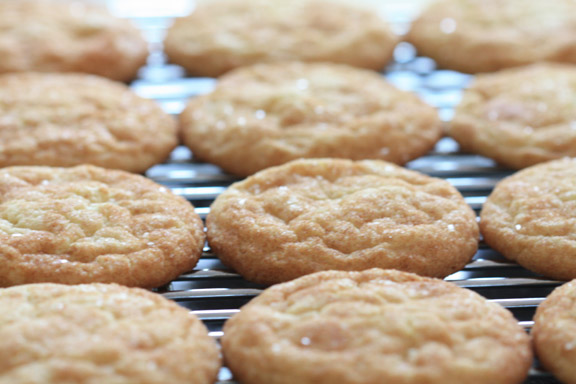 I've been on a cookie-baking binge the last couple of days. I made several batches of snickerdoodles, my favorite cookie ever, from this excellent recipe. I replaced the regular salt with a honey infused salt that added an extra salty flavor. I want to make a batch of over-sized snickerdoodles soon.
I'm also planning to make this pear bread next. Then of course the kids want to make the decorated sugar cookies that end up being such a sugary mess! We'll make those this weekend.
What are your favorite recipes for holiday sweets?