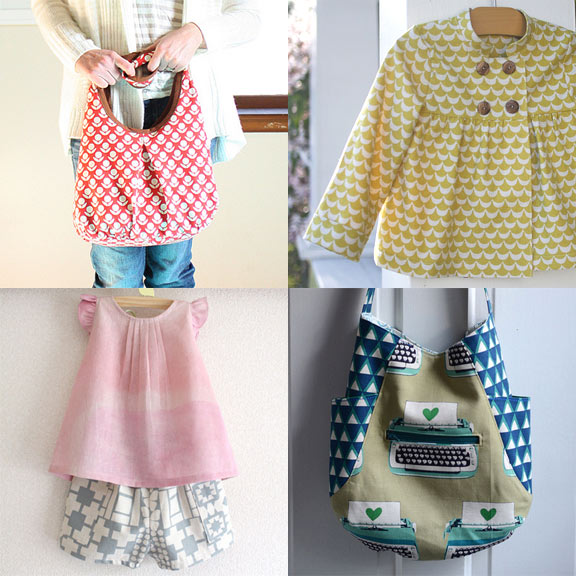 Here are a few lovely projects that I've seen made from my Stamped fabric.
Runaround Bag from Anna of Noodlehead. You can buy her pattern here.
Oliver + S jacket from Gail of Probably Actually, which she made for her swap partner. You should check out the link to see all the other projects this group made.
Some shorts from Miss Matatabi (and a beautiful top made from Nani Iro fabric).
And a 241 Tote made by Krista of Poppyprint (another pattern by Noodlehead). Stamped is paired with Melody Miller's typewriters here.

Don't sew? Above are a few items that you can buy made from my fabric:
Coin Pouch from Octopurse.
Ladybug Cushion from Hunkydory Home. She also has this fabric available as a lampshade, which I just love.
And Jenny Bartoy has some fabric buckets made from Stamped fabrics.