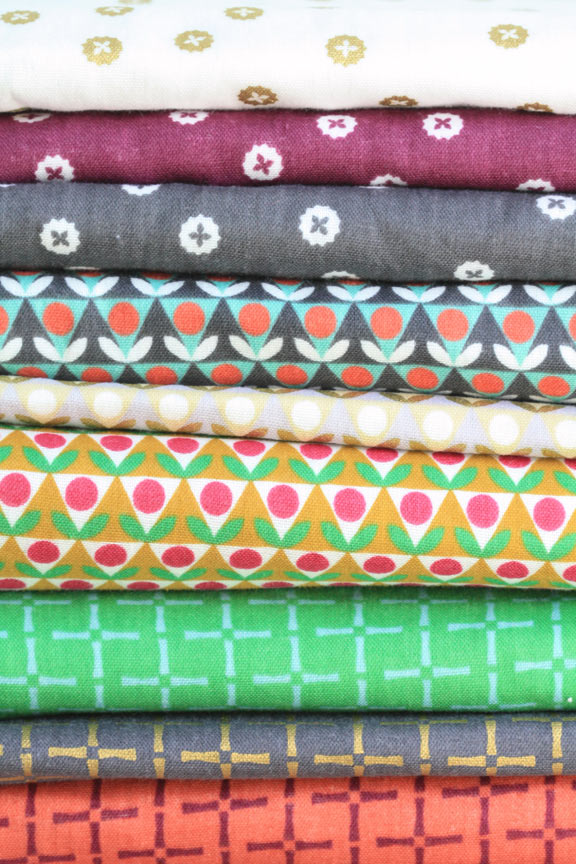 Some of the prints from my latest collections are printed on double gauze cotton, so I thought I'd talk a bit about the fabric for those of you who haven't tried sewing with it yet. Above are the double gauze prints in my Charms collection for Kokka (shipping to stores now).
As you can see in the photos below, double gauze cotton is made of two layers of loosely woven cotton, stitched together every centimeter or so to keep the layers together, which you can see on the back side. These two gauzy layers together make for incredibly soft fabric, perfect for baby items, clothing, or quilts.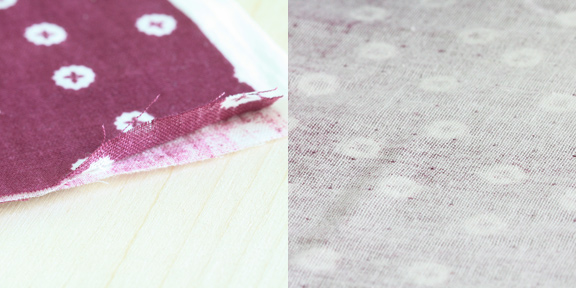 When I first bought double gauze for myself, I assumed the layers would make the fabric pucker or be difficult to manage when sewing, but in fact, that's not the case at all. It sews very well and has a nice drape, perfect for garments. It makes a super soft quilt back and I often mix it with quilting cottons and linen in my quilts. Below are some ideas and links for things you can sew with double gauze cotton. I also created a Pinterest board with more sewing project ideas.
Right now, it looks like you can find my Charms double gauze fabric online at Fabricworm, Imagine Gnats, Pink Castle Fabrics, and Gooba Designs. For wholesale ordering information in the US, contact Seven Islands Fabric.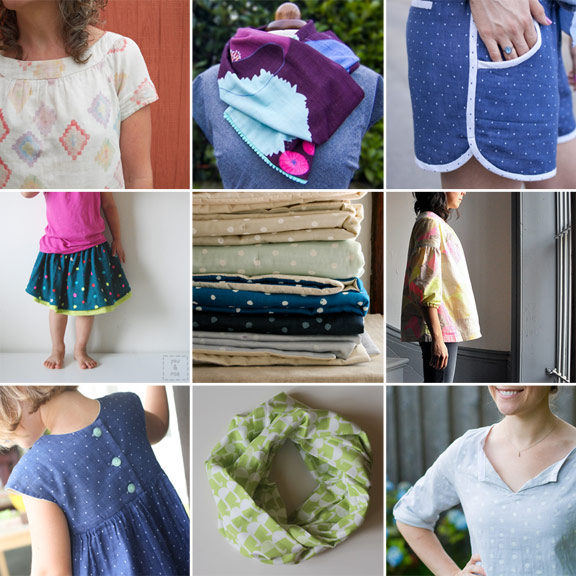 Sailor Top from Fancy Tiger Crafts.
Double Gauze Scarf from Poppy Makes for The Daily Stitch.
Prefontaine Shorts sewn by SewBon.
Circle Skirt from You and Mie.
Lap Duvet from Purl Soho.
Tunic from Stylish Dress Book sewn by Make Something.
Geranium Dress sewn by Probably Actually.
Infinity Scarf from Imagine Gnats.
Shearwater Kaftan sewn by Skirt as Top.