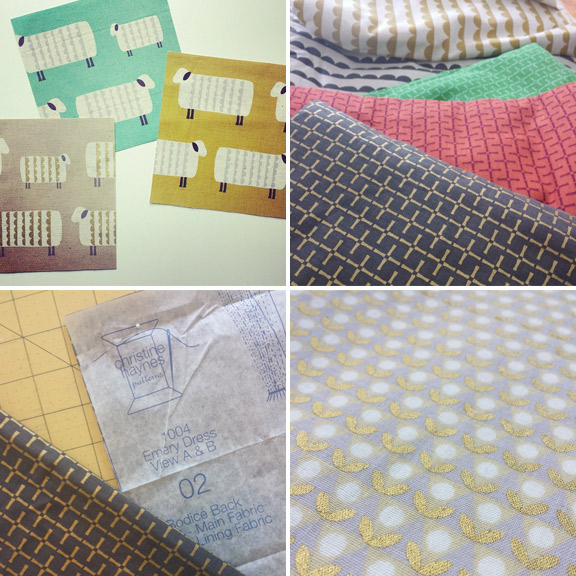 It's that time again! I've just started sewing samples for Quilt Market. Here are some peeks at my next collection for Kokka. If you own a fabric shop, feel free to email me for more photos or contact Seven Islands Fabric (in the US) or Nunoya (in Europe) to pre-order.
I've had some distractions lately: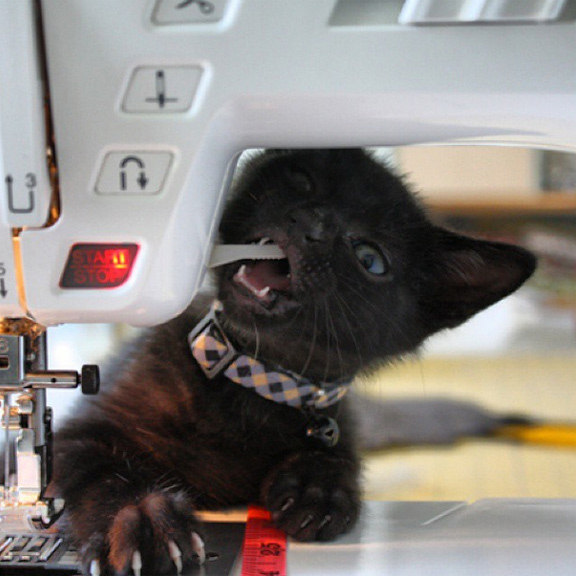 Don't worry. No kitty was harmed in the making of this photo! My older daughter wanted to adopt a black cat when she found out that they have a difficult time finding homes due to superstitions. This little guy is named Lionel to go with our dog, Peabo. It's been over a year since our 17-year-old cat Kiki died and I miss her so much. And you know, I wanted to invite more chaos into my life!