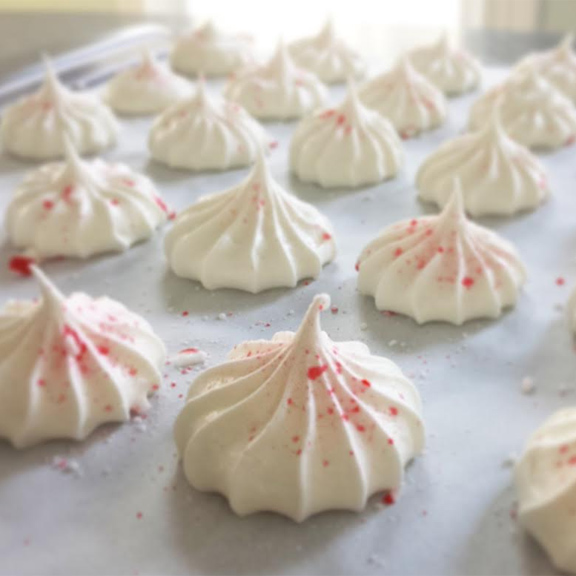 I've been procrasti-baking. Anyone else do that? Rather than clean my house or get work done, I'm in the kitchen baking.
We made two batches of peppermint bark for my kid's holiday market, maybe five batches of my all-time-favorite cookie snickerdoodles, and quite a few rounds of these peppermint meringues. So the teachers are all gifted this year. These meringues are simple to make and require just a few inexpensive ingredients. I always use a ziploc bag and a pastry tip because I cannot be bothered with washing a pastry bag. I tried two different pastry tips for different results. And I tried one batch substituting vanilla extract for the peppermint, but I think I prefer to stick to the recipe. They taste like crunchy little peppermint candies. Easy, tasty, done.
If you are still looking for quick goodies to gift, check out this adorable printable peppermint bark label from Hello! Lucky.