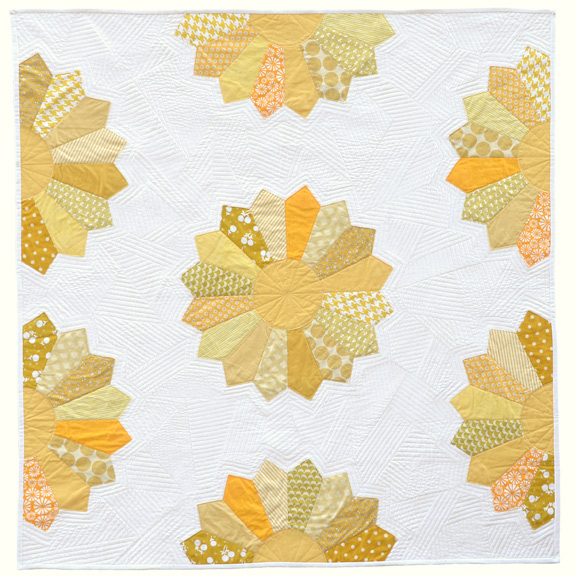 Today I'm featuring my Dresden Quilt from 1, 2, 3 Quilt. In the book, there's a quick shortcut technique to make these large 25″ dresdens that are then appliquéd to the whole cloth background using fusible webbing. I really had fun with the quilting on this one, taking the geometric straight line quilting in all different directions. I wanted the flowers to stand out a bit, so there's not much quilting on them.
This is a throw-sized 60″ x 60″ quilt. Here's a detail shot: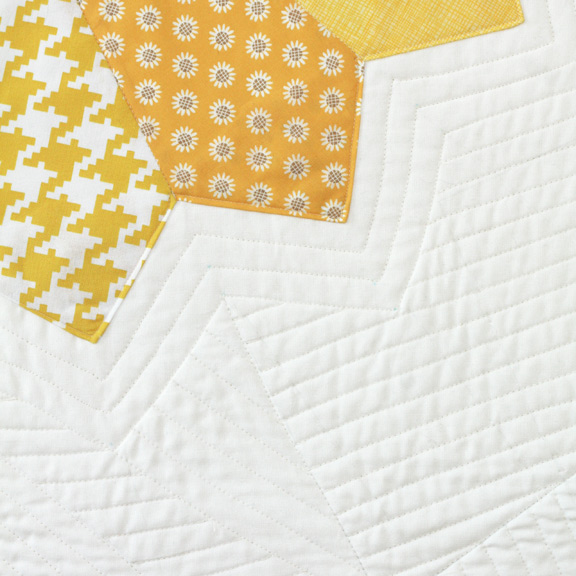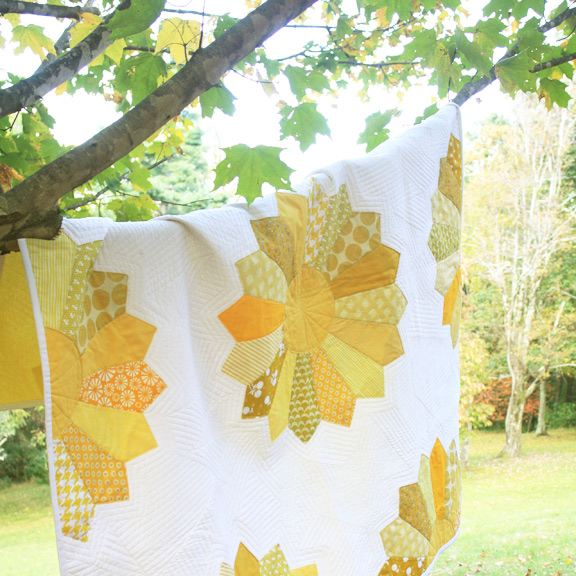 Photos by Laura Malek.