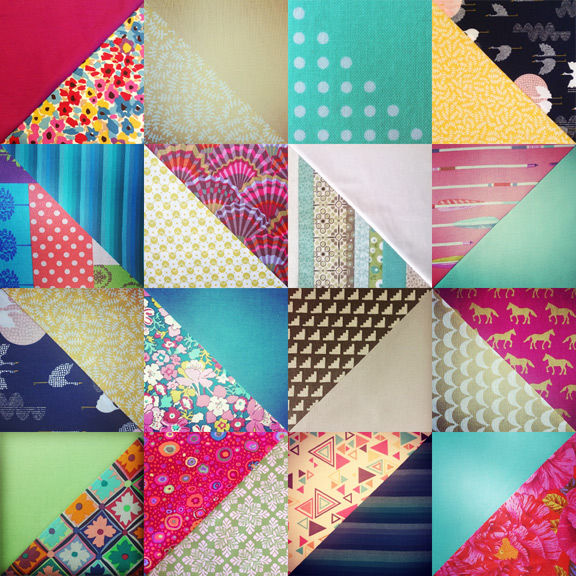 Here's a collection of some of the blocks from our #instaquilt project that we did in the Makers Tent at the Decatur Book Festival. I think it's really interesting how these blocks are coming together with no plan at all!
This is a work in progress and you can still add your block! Just make a half-square triangle and share on Instagram with the hashtag #instaquilt. If you want to contribute a physical block, just bring it in or mail to Intown Quilters by the end of the month. We'll make a quilt that will be displayed and then donated to charity.
This weekend, you can even come out to Intown Quilters and sew some blocks with me and Sarah Phillips of Intown Quilters. We'll have a few machines and some fabric, but feel free to bring your own machine and supplies if you'd like. Join us at 4:00 pm on Sunday at Intown Quilters in Decatur. It's a free event and we hope to see you there!