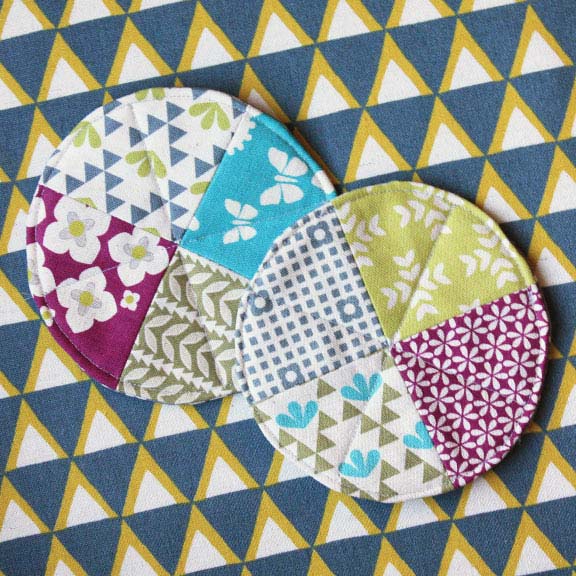 Just made these Quarter Circle Coasters from my new book 1, 2, 3 Quilt. This time I used my Garden collection fabric, which will be shipping to stores in a couple of months! I'm not very good at this secret sewing thing, so I'll be showing some of the projects I'm making for Quilt Market. The background fabric here is my Triangles fabric from my first collection for Kokka.
This is a simple project, great for beginners or those looking for a quick project. You'll be practicing sewing along curves and simple piecing. Below is another image of the coasters I made for the book.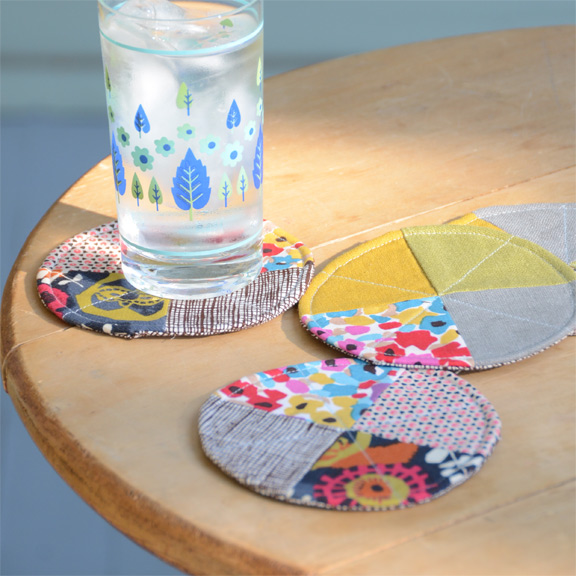 Photo by Laura Malek.