Framework Giveaway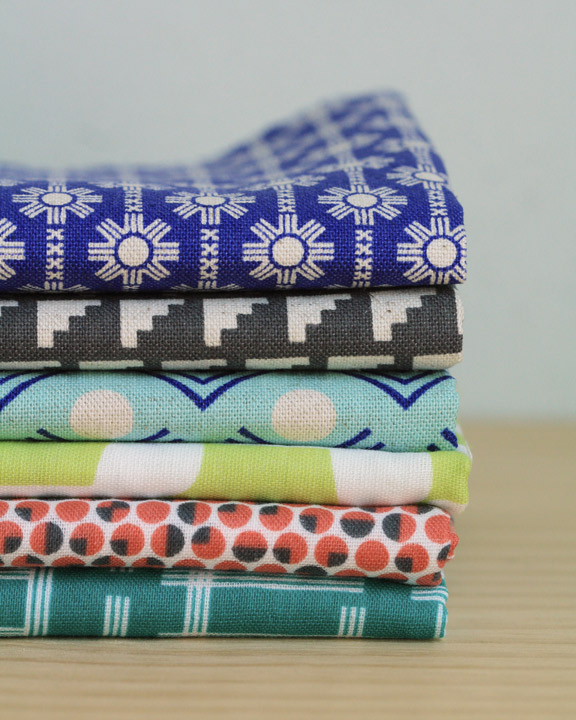 Giveaway! Six fat quarters of Framework, my new collection for Kokka. The collection will be shipping this summer. The fat quarters are pictured here and feature one of each print. Look over here to see the full collection, and here for more project photos. Three prints are in double gauze cotton and three are in cotton/linen blend.
To enter, simply share this post on Twitter, Facebook, Pinterest, or Instagram and then leave a quick comment below. I'll ship internationally. Enter by Friday, May 30 at midnight eastern.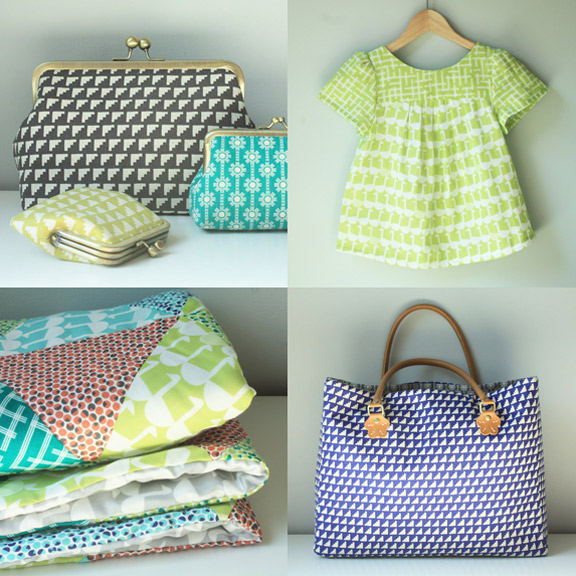 Bags in upper left made by Octopurse. On the top right is a tunic that I made from Simplicity 2689. Plus a patchwork baby duvet and tote bag. U.S. wholesale information can be found at Seven Islands Fabric.
---
---